User Agreement
PLEASE READ THIS DOCUMENT CAREFULLY BEFORE ACCEPTING IT.
Each 1Win Canada customer using our Services agrees to be bound by the User Agreement and any other terms, policies, and rules of 1Win with respect to customers that are posted on our website and 1Win mobile.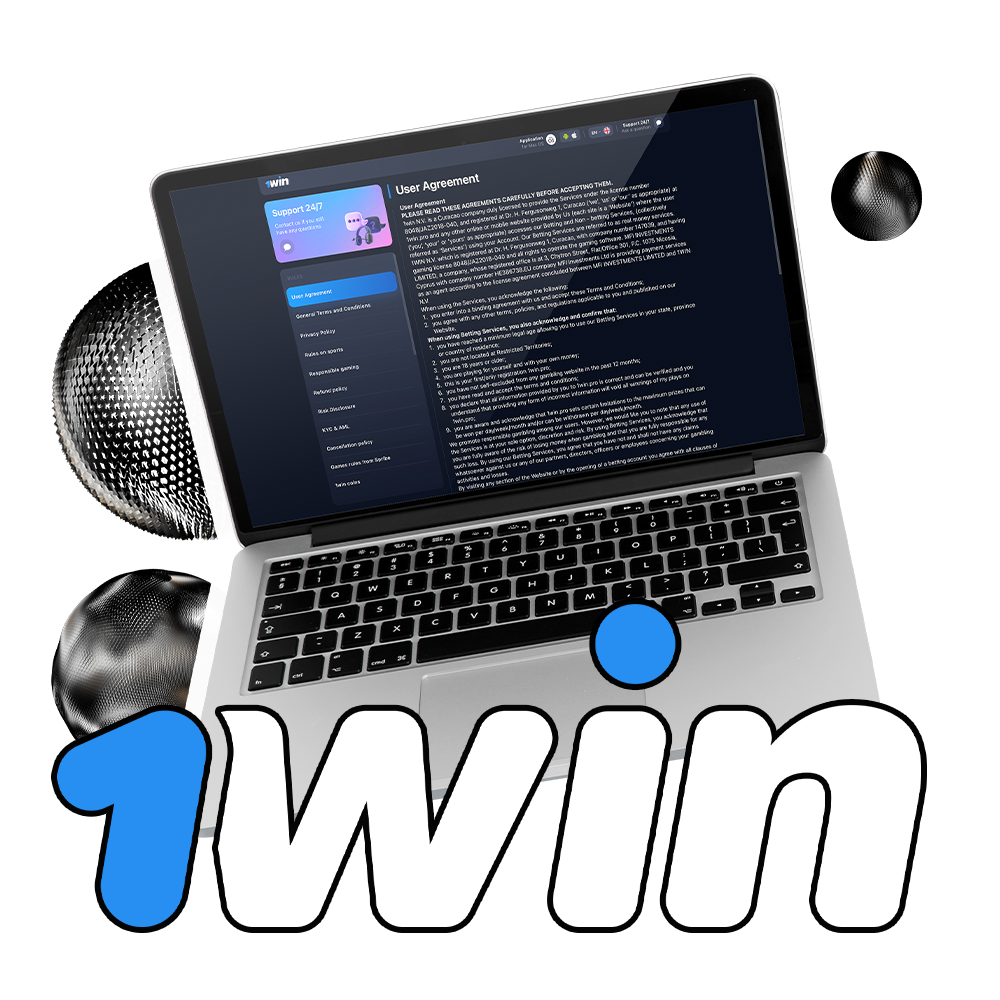 Agreement Statements
The User Agreement is a set of rules that each user must follow at the time of 1Win registration. It contains the items that must be satisfied by each new 1Win customer. They include:
Reaching the age of 18;
Reaching the age requirement to legally use our Services according to the laws of the region in which you reside;
Not having another 1Win account in your name;
Not residing in any Restricted Territories;
Using the account in your own name and with your own money;
Not self-excluded from any other gambling site within the last year;
The truthfulness of the information provided to 1Win when you register your account and afterwards (incorrect information will result in the cancellation of all winnings while using the 1Win Services);
The awareness that 1Win has fixed limits on maximum winnings per day/week/month and on withdrawals per day/week/month;
Confirmation of having read and accepted 1Win's basic documents.
We encourage responsible gaming amongst our users, but we would like to point out that the use of our Services is entirely at your discretion and risk. When using our Services for betting or gambling you must be fully aware of the risk of losing money and be responsible for any such losses. You agree that you have no and will have no claim against us or our affiliates, directors, officers or employees in respect of your gambling activity and losses.
When you visit any part of our website or open a betting and gambling account, you agree to all the terms and conditions of the User Agreement, the Privacy Policy, the terms of promotional activities, the betting rules and the bonuses and special offers available on the website. You must read all of the terms of the User Agreement carefully before agreeing to them. If you do not agree to these terms and conditions, you must exit our website. Any further use of our website will constitute your acceptance of all its terms and conditions.